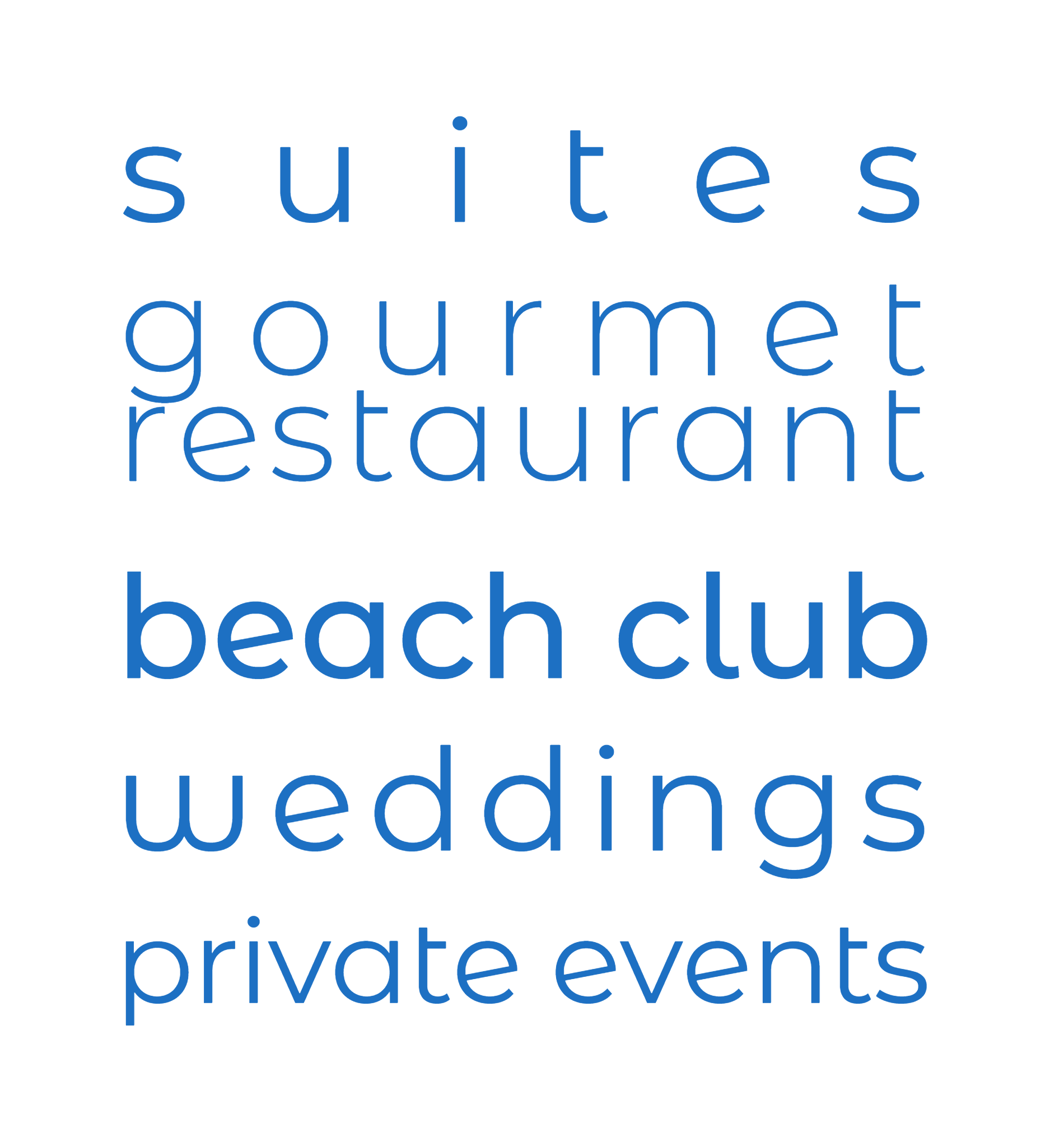 Our services
beach club with 10 VIP balineese palapas, 50 beach umbrellas, 2 large open space shadow areas
restaurant with beach service, beach view patio, indoor area
gourmet dishes also available for our most refined guests
serviced kids club to permit a full day of relax
9 suites beachfront and beach view
full wedding services
private party and events
Whatsapp
call us
Recent Posts
04 Dec , 2023
Chillout with us
Italian beach chairs will make you relax, drinking a glass of champagne and eating our gourmet lunch beneath our amazing palm trees.
Why not? Apertive time too?
Reserve now
Phone :
Email :
Address :
Calle El Pirata, Los Corales Beach, Bavaro | Punta Cana, La Altagracia, Republica Dominicana
Excellent
Based on 4 reviews
Polanco Rosanny
2022-07-27
recommends
¡Me encantó!! El ambiente, el lugar, todo y WAO Enmanuel con su gran servicio y bella a tensión que me dieron ganas de volver ♥️♥️
recommends
Excelente comida Texas Burguer y Camarones Bil Baina y Cerveza bien Fría y una Atención Buena
Nancy Petitclerc
2022-02-18
recommends
Un endroit magnifique et la nourriture est excellente. Très bon service.
recommends
wonderful service - great seats on the beach - no need for huge consumption order a drink - maybe a snack and spend the day on beautiful Bavaro beach - *** security guard is awesome , friendly , welcoming and chases away people selling trinkets. This is a true DR gem.